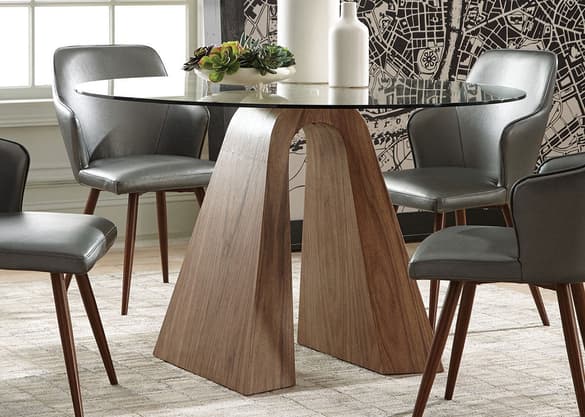 Abbot Dining Table by Scott Living
Package includes:
If purchased separately
Save
This dining table is an instant centerpiece - the bold curved base in warm walnut veneer immediately captures attention. The round tempered glass top remains simple, allowing attention to focus on the base, and maintains easy upkeep for everyday use. Spark conversations at your next dinner party with this unforgettable table.
Height: 29.50?
Width: 47.25?
Length: 47.25?
Distinctive style that grabs attention from the next room
Glass top floats on walnut veneer sculptural table base
Strong 10mm clear tempered glass top