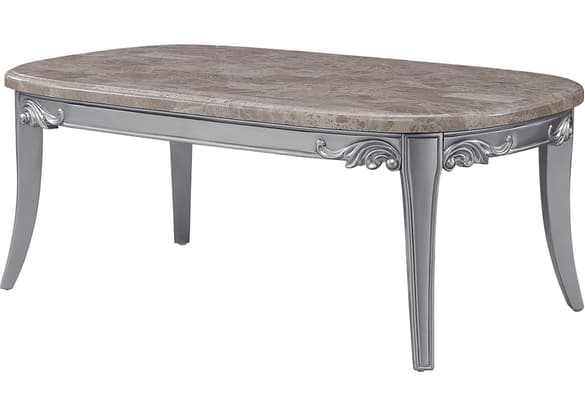 Give your home a beautiful and modern update with the Amelia Cocktail Table in silver. This stunning piece is made from solid wood with elegant carvings around the base. A solid marble top on the table features light tones for a polished appearance that's dressed to impress.
Height: 52.00"
Width: 19.00"
Length: 28.00"
Made with solid wood.
Beautiful marble top with light tones.
Elegant carvings around the base.