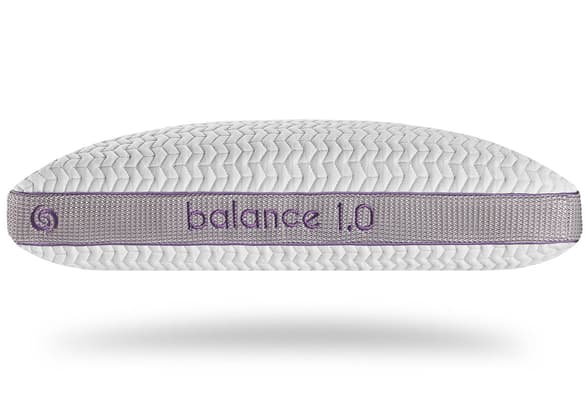 BEDGEAR 1.0 Balance Pillow (Stomach Sleepers)
BEDGEAR's
1.0 Balance Performance Pillow features silk-feel fibers that provide soft, dynamic support. Patented Air-X airflow technology and Dri-Tec moisture-wicking fabric allow you to keep cool and dry throughout the night. Filter fabric behind the Air-X panels prevents allergens and dander from entering the pillow core. Blended Boost foam structure provides dynamic, smooth motion performance that eliminates pillow bounce. Designed for stomach sleepers, the BEDGEAR 1.0 Balance Pillow helps ensure a night of deep, restorative sleep that is fit for your comfort. This pillow features a zip-off washable cover for easy care and cleaning.
Height: 5.25"
Width: 20.00"
Length: 26.00"


Weight: 24.00 lbs.
Enhances airflow throughout the night.
Blended boost foam eliminates pollow bounce.
Dri-Tec moisture wicking fabric keeps you cool and dry.
Filter fabric prevents allergens and dander.