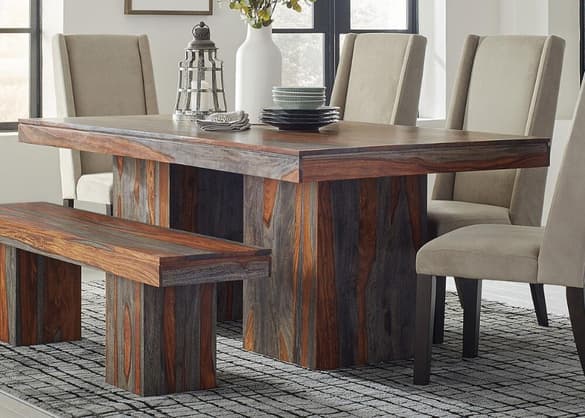 Binghamton Dining Table by Scott Living
Package includes:
If purchased separately
Save
Crafted from beautiful sheesham wood ? a variety known for its impressive grain and distinctive coloration ? this incredible table is sure to become the immediate focal point of any dining room. The thick tabletop and base give this piece substantial visual weight along with practical durability, sure to stand up to years of love and everyday use. Pair with the Binghamton Rustic Grey Sheesham Bench to create an unforgettable dining room arrangement.
Clean line design showcases the beautiful solid wood grain
Crafted of solid Sheesham wood which has very high density and known for its beautiful wood grain and color