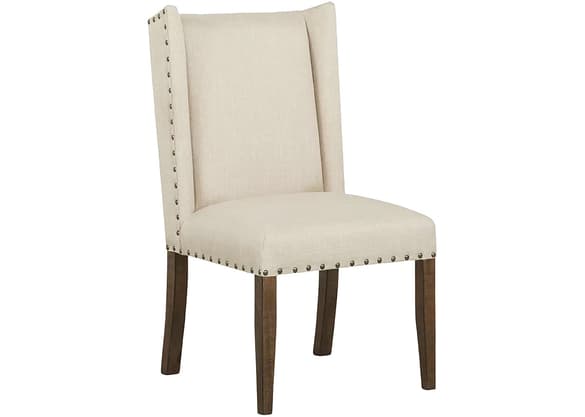 $319.99
−$80.00
Additional 25% Off
$239.99
Final Price
The Cordova Chair lends itself to a contemporary aesthetic with warm rustic touches that give off an industrial feel. Crafted from 100% Brazilian Pine, this piece is made to last. The chair features plush neutral upholstery accented by nailhead trim.
Height: 42.00"
Width: 23.00"
Length: 22.00"
Crafted with 100% Brazilian Pine.
Chair is upholstered with polyester fabric.
Accented with nailhead trim.