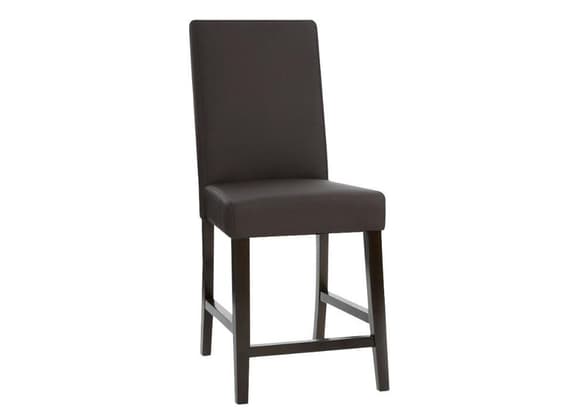 Broadway Brown Counter Chair
Nature?s Elements. The Broadway is a culmination of years of bringing nature?s element into the home. It delivers contemporary design combining wood, decorative stones and faux Leather. The brown wenge finish of the Broadway set is created by applying up to ten steps involving hand applied stains, rubs and sprayed top coat finishes. The Stool are covered in brown faux Leather. The covers are easy to clean which ensures that they are kept white and beautiful for years. The beautiful lines, luxurious finish and contrasting colors of the Broadway set is a unique combination that will bring nature?s elements to your home.
Height: 41.00
Width: 22.00
Length: 18.00
Color: Brown
Style: Contemporary
Contemporary set in a brown wenge finish adding depth and creating character.
Square table features beautiful decorative stones in the center that are covered with tempered glass; white stones enhance any décor, maintaining balance while creating movement and excitement.
Chairs and benches covered in Brown faux leather covers.