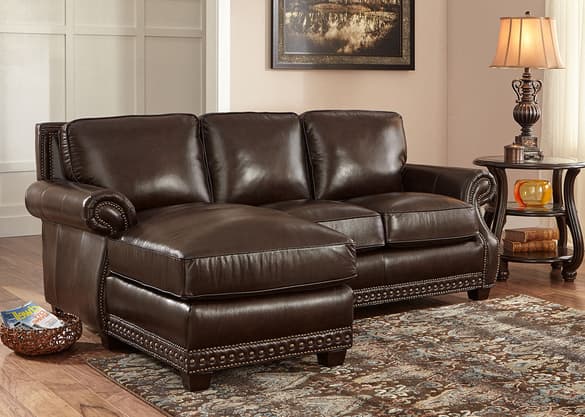 Genoa Chocolate 2 Pc. Leather Sectional (Reverse)
Package includes:
If purchased separately
Save
Our Two-Piece Geneo Sectional offers the ultimate in comfort and style and will be a perfect addition to any home. Upholstered in luxurious top grain leather everywhere the body touches and faux leather on the sides and back. The rolled arms and bottom feature nail head trim to give the sectional a sophisticated look. Collection includes right arm loveseat and left arm chaise.