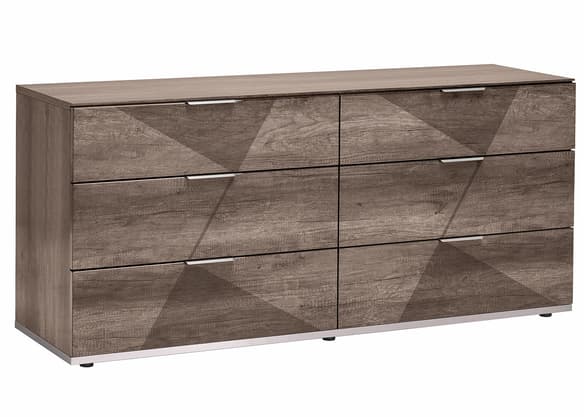 $1,274.99
−$255.00
Additional 20% Off
$1,019.99
Final Price
​
The Medrano Dresser combines an oak wood grain-like finish with modern elements that give your space an airy appearance. Six generously spaced drawers are perfect for your storage needs, while stainless steel matte satin hardware completes the look. Medrano was designed in Italy, using a combination of old-world craftsmanship and modern manufacturing methods for durability that stands the test of time.
Height: 30.00"
Width: 20.00"
Length: 65.00"
Weight: 196.00 lbs.
Eco veneer wood grain high gloss polyester.
Rustic two-tone style with stenographic details.
Stainless steel hardware with matte satin finish.
Soft-close drawers with blum extensions.
Designed and manufactured in Italy.