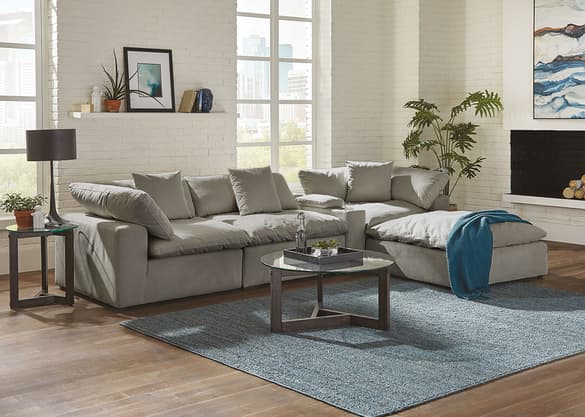 Posh Dove 5 Pc. Sectional
Package includes:
If purchased separately
Save
Our Posh sectional strikes the perfect balance between clean, modern style and ultra comfort. Nestled on a low shelter frame, with plush soft chenille fabric that is key to the sectional's lounge-worthy luxury. The Posh features LiveSmart fabric that has an innovative chemistry that repels water and moisture while allowing air to flow freely. The Fabric goes beyond preventing stains to resisting them. LiveSmart fabric is heavy duty and ensures your fabric looks as beautiful as the day you bought it. The Posh is packed with extravagant fluffy pillows and has the right amount of inner support to keep it looking great. Four-piece sectional includes, two corner chairs, armless chair, console and cocktail ottoman.