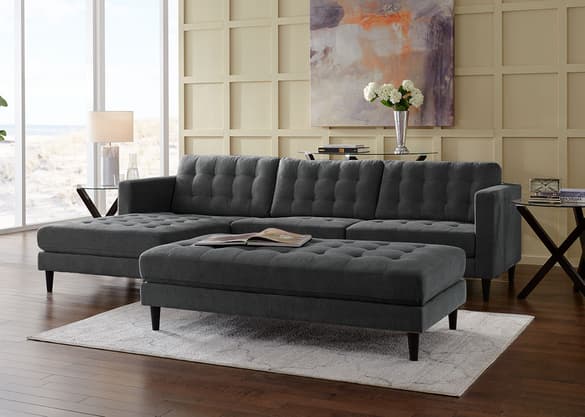 Sydney Charcoal 2 Pc. Sectional (Reverse)
Package includes:
If purchased separately
Save
The Sydney Two-Piece Sectional in charcoal is a refined contemporary piece and provides plenty of seating for all of your guests, or plenty of room for your family to sprawl out. Comfort is ensured with tufted back and seat cushions, and high long armrests. The cushions are filled with firm 2.8 foam density ensuring the look and feel of your sectional will stand the test of time. Sectional includes right arm sofa and left arm chaise.