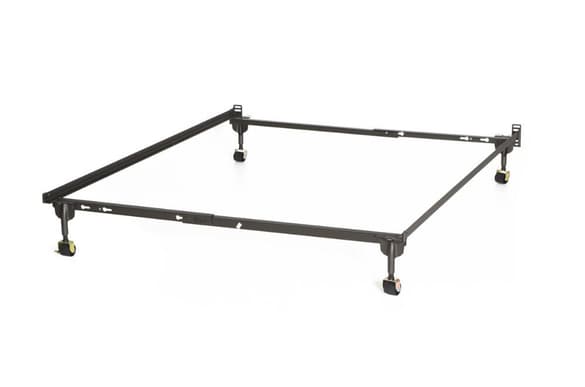 $69.99
−$17.50
Additional 25% Off
$52.49
Final Price
This four leg frame is designed to be used with Twin and Full size bedding. Manufactured for quick and easy assembly the frame comes complete with rug rollers and cross arm lock in preset sizes.
Height: 7.78"
Width: 75.00"
Length: 54.00"
4 leg bed frame.
Includes rug rollers, nuts and bolts.
Stronger T-shaped leg interlocks above and below side rail for maximum strength.
Legs attached with solid rivets for longer lasting strength.
Quick and easy assembly.
Cross arms lock together in pre-set sizes.